And I will be in need of some assistance to make it happen.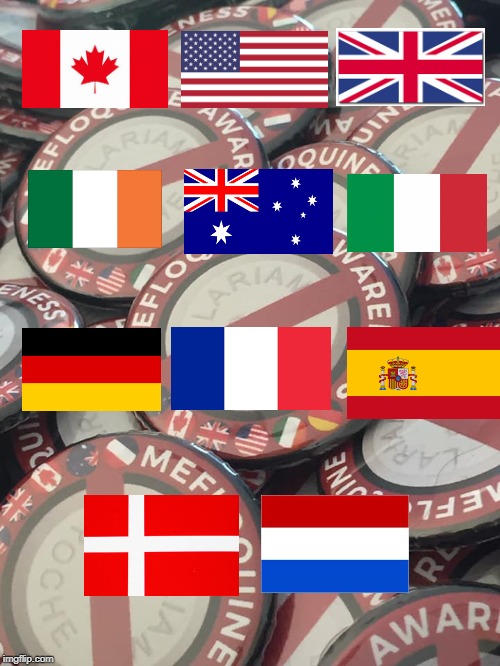 This past Thursday and Friday were very busy days for me and I went for over 48 hours without sleep, so I made up for it yesterday, and today I'm refreshed, recharged, and reinvigourated. I'll have to be because I have a LOT of work to do.
Under ideal conditions, I would have dealt with these issues before I rolled out this idea. But these are not ideal conditions. People's lives are literally at stake, which means that I can't wait. If even one person learns something today that could save their life, then ready or not, I'm going to get it out there for people to see.
So, I am asking for your patience while things get set up, and if you are able to, I'm asking for a little bit of help.
International Mefloquine/Tafenoquine Advocates Network (IMTAN)
Facebook
A Facebook group as been set up, and I have set up pages in six languages, French, German, Italian, Spanish, Danish, and Dutch.
As much as I would like to speak these languages fluently I do not, and rely on Google Translate to do this for me. This of course takes time, and so if anyone would be willing to lend me a hand with this I would greatly appreciate it.
Also, if you happen to notice issues with the translations of anything I post, please notify me immediately so that I can deal with it as quickly as possible.
In Need Of Administrators and Moderators For Facebook Group
I'm going to need a hand with this so I will be contacting people to see if they might be interested. Please message me if this is something you would be interested in.
I would also like to hear from the admins and mods from other Facebook pages for any advice you may have, and so that I can start to establish a list of advocacy contacts from across the globe.
YouTube Channel
A YouTube channel has been created and I am going to be working on translations of videos. I'm new to YouTube in this capacity, so please be patient with me. That being said, if anyone can lend me a hand in doing this and/or by showing me how to do it, please message or email me.
Twitter Account
I will also be setting up a Twitter account for IMTAN shortly.
A Need For Hindi Translators
हिंदी अनुवादकों की आवश्यकता
I could use Google Translate to translate into Hindi, however there are certain technical and medical words and concepts that will absolutely require the need for a person to do the translation.
The importance for a proper Hindi translation is especially crucial because of the introduction to the market of tafenoquine, the next generation of quinoline anti-malarial. It has been called "mefloquine 2.0" and "mefloquine on steroids". Hundreds of millions of Hindi speaking people will be at risk, and they must be given some vitally crucial information before they take the drug.
Ideally, I am looking for a medical student(s) from India, preferrably at the University of Calgary. They would also need to understand that they will not be paid for their services, I simply can't afford it, and I'm hoping this will appeal to those looking to contribute to a humanitarian cause. It will save the lives of an untold number in India.
Your Donations Would Help Immensely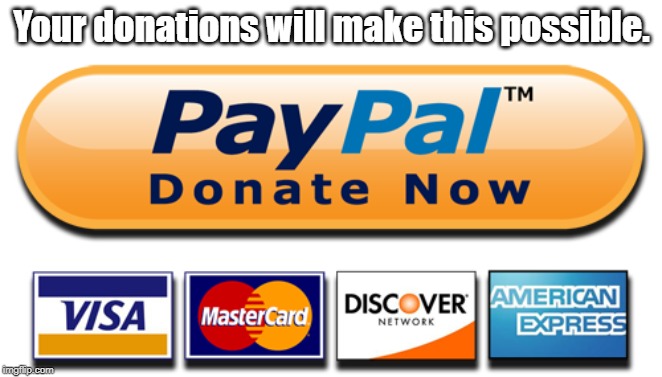 I'll start off by saying that I am not asking for donations on behalf of anyone else, and that these donations would be for my benefit.
I have spent a great deal of time getting to this point, and there is a great deal more work that needs to be done. This has essentially been a full-time commitment for me, and I'm hoping to make it so into the future.
That being said, I have expenses to pay like everyone else. Rent, utilities, internet,phone, food, transportation, all cost money. My expenses run from $1500-$2000 per month depending on the season. I have been getting by on student loans up until now, but I'm putting my education on hold for the time being in order to dedicate my full attention to this.
I am going to be researching any and all avenues of funding that are available in order to make sure that this is successful, but in the meantime, any amount you could give, $2, $5, anything would be greatly appreciated. Donations can be made in Canadian funds through PayPal on this page.
Soon, the world is going to hear us.
All around the world people from all walks of life are suffering because of meloquine and tafenoquine and aren't aware of it. They are feeling alone because they think nobody else knows what they are going through.
But they aren't alone, and they need to hear that. Together, with the combined efforts of people and groups around the world, we will be heard with a voice loud enough to make everyone listen.
D.B.