I am really going to need your help in this fight.
When I started this blog almost six months ago, I said that I would never have any content behind a pay wall, because I want everyone to have access to what I publish.
This still applies. What I write is of the public interest, and I would like to be able to continue to do so.
The reality is that in order to do this, I need money. Like everyone else I have to be able to provide the basics for myself like shelter, food, and clothing. My needs are pretty basic and I don't require anything extravagant. If I can at the very least cover these expenses, which are about $1500/month, I can keep on going. This amount includes vital phone and internet service, without which it would be impossible to operate.
I have covered a wide range of stories so far that have covered topics locally, nationally, and internationally. Technology has allowed me to be able to do this from my home base, but I would also like to be able to travel to cover even more of the stories that matter to you.
FOIP, Access To Information, and other expenses.
Up to this point I haven't made any FOIP or Access To Information requests, but I would like to start using these valuable tools that are at my disposal. There were a couple of occasions where I needed copies of land title documents for an investigation I was working on, which all together ran about $125 (not exactly cheap and I paid for it out of the student loans I had been receiving at the time.
These requests start at $15 each and higher. It wouldn't take long for these expenses to add up, and depending on the case it may take several requests.
What I've Managed To Do So Far
I decided to start this site in order to report on the issues that were of particular importance to me as a voter and citizen in Calagry, Alberta, Canada. My very first post, The Last Good Day, was published on January 6th, and provides a look at the economic and social situation and Calgary and Alberta in the wake of the crash in oil prices since 2014. It is a comprehensive statistical analysis which demonstrates its devastating impact, and the need for government action on all levels.
Then in February, I wrote Stolen Honour, about the Canadian Airborne Regiment and the infamous 1993 mission to Somalia. After doing the research for this article, I decided that would become an advocate for those Canadian veterans who were poisoned by mefloquine.
By May, it had become clear to me that mefloquine wan't only an issue for Canadian veterans, but for veterans in countries around the world. But it wasn't only veterans who were effected, because mefloquine was also prescribed to business travellers, humanitarian workers and vactioners around the world.
A global audience
So, in May, I founded the International Mefloquine/Tafenoquine Advocates Network, and have created a Facebook page, Twitter account, and YouTube channel. It is for all those who have suffered as a result of taking mefloquine or tafenoquine, as well as their families or caregivers. It is also open to all whether military or civilian all across the globe.
In order to reach a wider audience I am translating my articles into nine languages now: Croatian, Danish, Dutch, French, German, Hungarian, Italian, Portuguese, and Spanish. In the last seven days, my articles have been viewed in 35 different countries, with the top 5 being (by views),
United States (407)
Canada (390)
Australia (190)
Ireland (127)
France (48)
There have now been views in a total of 112 different countries since January 6th, 2019.
It is very important at this time to get as many views in Europe as possible. Ireland has some outstanding Mefloquine advocacy efforts, and in the U.K. they are getting stronger all the time. But on the continent, efforts seem practically non-existent there, and immediate awareness and education initiatives are urgently needed.
So far I have established solid contacts in several countries, and am working on having contacts in all of them soon. A strong and united international front will bring global attention to this issue.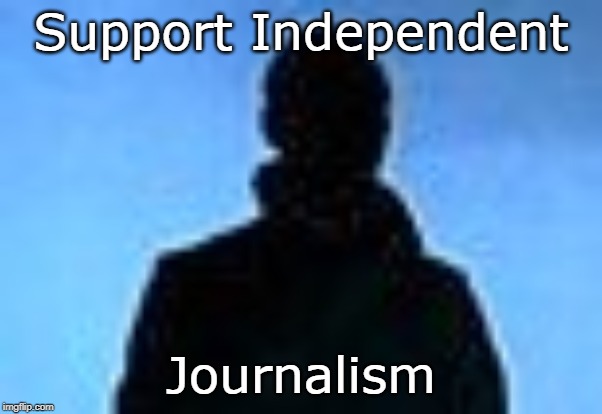 Standing up for freedom
Although advocacy is main focus, I will also write about the things that I think need to be written about, which are often overlooked or ignored by the mainstream.
I recently wrote an article, The Aussie Files, Scandal of Criminal Proportions, that was picked up by journalists Australia. I am continuing to follow this story as it develops and will be interviewing Major David McBride in the future.
Police raids and prosecution of whistleblower David McBride spark global condemnation
https://www.michaelwest.com.au/afp-raids-and-prosecution-of-whistleblowers-sparks-global-condemnation/
Projects being worked on
These are just a couple things that I currently have lined up.
Scandals in Australia
A drug trial cover-up by the Australian Defense Forces is only the beginning of the scandals that will rock the Australian government and military.
More are to come that will have international implications.
No Country For Afghan Heroes
I will be telling the story of a brave interpreter from Afghanistan who risked his life, and sacrificed limb, working with Canadian troops. With his life and the lives of his family in danger, he sought asylum in the country he had just helped only to be told he wasn't welcome. He wasn't able to demonstrate to Canadian authorities that he was in peril.
After working for the United States military as an interpreter, he and his family were allowed to move to freedom. He recently went on a trip to Canada to visit his friend, retired Sgt. Mike Rude, only to again be denied entrance to the country.
Gun for hire – freelancer available
I am also available to do freelance work ahould anyone be interested. If you have something you would like me to investigate, or have a story you would like me to write, please feel free to contact me.
Canadian funds
Please remember that if you are sending a donation from outside of Canada to make it in Canadian funds on PayPal.