Two members of my family are gone because of fentanyl, one of the most toxic substances on the planet.
For my little brother, who left us far too soon. I'll miss you, Ryan.
Loves Labor Lost
Fentanyl responsible for record proportion of Alberta opioid deaths, report finds
This is the first time that I have written anything since I lost my younger brother almost a month ago. He was 43 when he passed away as the result of an accidental overdose of fentanyl, sometime in the early morning hours of September 6th. Like millions of others, my little brother was addicted to drugs and had been for a long time. So great was the internal anguish that he had felt, that turned to narcotics to ease it.
I don't want him to be defined by the way he died, but rather for the man that he was. He was not perfect, but he was one of the kindest, most generous people that I knew. He was loyal to his friends and family, and had many long-term friendships, some going back well over 30 years. He touched a lot of lives and will be profoundly missed by those of us he leaves behind.
I have learned that in the days leading up to his death he had been talking about entering a long-term rehab facility. He was so very tired of the life he was living and wanted nothing more than to get better, to heal physically, emotionally, and spiritually. On the day he died, he was supposed to get together with one of his good friends and together they would look online for long-term rehab facilities located outside of town.
Last year, one of my cousins lost his life to an accidental overdose of the fentanyl analog carfentanil, a drug 10,000 times stronger than morphine. It is so dangerous that many first responders have had to be hospitalized after coming into contact with a person having an overdose.
I wanted to know more about the poison that has claimed two members of my family, so as always, I started looking for some answers. The information I found in a very short amount of time sent a chill up my spine. Apart from the effect that fentanyl has had on my life personally, it also has significant international relations ramifications. The People's Republic of China manufactures most, if not all, of the precursor chemicals used to synthesize fentanyl. You should also consider this; synthesized by scientists in a university laboratory in China, there is now a fentanyl analog so lethal, that one teaspoon would kill about as many people as the Great Plague did in Europe in the 14th century.
Opioid or Opiate?
To make the distinction, opiates are those drugs naturally derived from the flowering opium poppy plant (ie morphine, codeine). Opioids are a much broader category and include any substance, natural or synthetic, which binds to the brain's opioid receptors.
Fentanyl
Fentanyl will probably be the drug most associated with the opioid crisis, even though that distinction belongs to OxyContin, the Purdue Pharma extended release formulation of oxycodone that has the dubious reputation of starting it.
Although it has gained a great deal of attention 0ver the last decade, fentanyl has been around for a lot longer than that. Dr. Paul Jannsen first synthesized it in 1958 under a patent held by his company, Jannsen Pharmaceutica. It is now owned by conglomerate Johnnson & Johnson, who have lost big dollar law suits brought by women claiming Johnson's Baby Powder caused their ovarian cancer.
It was a powerful analgesic, some 100x more powerful than morphine, and could also be used for anaesthesia. It would hit the market in the 1960. as an IV anaesthetic with the brand name Sublimaze.
Fentanyl Analogs and Derivatives
A chemical analog is a compound that is structurally similar to another compound on a molecular level, but differs from the original compound to some degree. Not long after Sublimaze was released its popularity would lead to the development of a number of fentanyl analogs and derivatives. among which were Sufentanil, Alfentanil, Lofentanil and Remifentanil.
Sufentanil
The strongest analgesic available for human use, it is 5x the strength of fentanyl and 500x stronger than morphine. It is used in hospitals as an analgesic and as an adjunct to anaesthesia under the brand names Dsuvia and Sufenta.
Alfentanil
Alfentanil has a potency that is approximately 10-25% that of fentanyl. It's onset of action is 4x that of fentanyl but only lasts one-third as long. It is used as a short acting anaesthetic.
Lofentanil
One of the most potent fentanyl analogs, it is most similar to carfentanil.
Remifentanil
Used in a hospital setting, remifentanil is used for sedation, as an anaesthesia adjunct, and as an analgesic, having the brand name Ultiva. It is twice the strength of fentanyl and 200x more powerful than morphine.
Carfentanil
Carfentanil is used as a sedative for large animals under the brand name Wildnil. At 100x the strength of fentanyl, it is 1000x more potent than morphine. It started to appear on the streets a few years ago with deadly results. The estimated lethal dosage in humans is 50 micrograms. By comparison, a poppy seed weighs approximately 300 micrograms.
Ohmefentanyl – The most potent and deadly fentanyl analog
If You Think Fentanyl Is Bad…
https://www.acsh.org/news/2017/01/17/if-you-think-fentanyl-bad-10663
Ohmefentanyl was first synthesized in the early 1970's by scientists in a lab at the Chinese Academy of Sciences in Guangzhou, China. More than 6,000x stronger than morphine, it is so potent that one ounce of ohmefentanyl is enough to kill 175 MILLION people. That being said it is far more complex to synthesize ohmefentanyl than it is to synthesize fentanyl. The process involves more equipment and additional precursors and solvents and, because it is so toxic, it is extremely hazardous to manufacture and can only be handled safely using protective equipment.
Synthesis and analgesic activity of stereoisomers of cis -fluoro-ohmefentanyl
https://www.academia.edu/8863856/Synthesis_and_analgesic_activity_of_stereoisomers_of_cis-fluoro-ohmefentanyl
Fentanyl Precursor Chemicals
DEA proposes to control three precursor chemicals used to illicitly manufacture deadly fentanyl
https://www.dea.gov/press-releases/2019/09/17/dea-proposes-control-three-precursor-chemicals-used-illicitly-manufacture
Fentanyl is synthesized using ingredients known as precursors. These precursor chemicals are sold by manufacturers in China, who make tens of thousands of such compounds. These compounds include things such as food additives, veterinary products, pesticides, and the precursor chemicals used to synthesize pharmaceutical drugs, including fentanyl.
The vast majority of the precursors used in the synthesis of fentanyl are sent to Mexico, where most of the illict fentanyl in the US is made. It takes a trained chemist to synthesize fentanyl from scratch, something the Mexican cartels do not have. But, it is easier to make fentanyl using bulk supplies of the precursor chemicals, which is what the cartels do.
On September 17th of this year the DEA announced that it was putting forth a proposal to control three of the precursor chemicals needed to synthesize fentanyl. It's difficult to say what effect if any this will have since the vast majority of illicit fentanyl is made in Mexico.
The take-home message here is that there are millions of fentanyl analogs that can be made from commercially available chemicals. It is all but certain that many of them will have fentanyl-like properties and that some of these will make even the most powerful analogs today, such as carfentanil and sufentanil, seem like cotton candy.

Organic Chemistry Can Defeat Any Fentanyl Agreement
By Josh Bloom — December 5, 2018
https://www.acsh.org/news/2018/12/05/organic-chemistry-can-defeat-any-fentanyl-agreement-13645
It just isn't realistic to think that treaties or international law will end the production and distribution of these precursor compounds. There is simply no easy or effective way of enforcing international agreements amongst sovereign nations. Just look at the current state of international relations.
One way or another these chemicals will continue to be manufactured, the genie cannot be put back into the bottle. The fact also remains that scientists, primarily in The People's Republic of China, will continue to attempt to synthesize something even stronger.
"NPP is a sensitive products. Why you buy it?" one Yuancheng saleswoman asked me on Skype, before the product was scheduled in China. "I know many people buy it. But I don't know what it is used for."

I explained that it was used to make fentanyl.

"I know fentanyl," she continued, "but why people use it? We Chinese don't use it."

It's highly addictive, I said.

"Yes, I know it is a bad products to person," the saleswoman admitted, "but I still sell it, so sometimes I feel guilt. NPP is not forbidden in China, so we can sell. I sell it, because I want earn money, earn a living."

The Brazen Way a Chinese Company Pumped Fentanyl Ingredients Into the U.S. BEN WESTHOFF
https://www.theatlantic.com/health/archive/2019/08/chinese-company-helping-fuel-opioid-epidemic/596254/

While the DEA proposed making regulatory changes in their announcement of September 17th, similar regulatory changes in Canada came in to effect on May 6th, 2019, when they were registered in the Canada Gazette.
Government of Canada changes regulations to help prevent illegal production and trafficking of controlled substances
https://www.canada.ca/en/health-canada/news/2019/05/government-of-canada-changes-regulations-to-help-prevent-illegal-production-and-trafficking-of-controlled-substances.html
Canada Gazette, Part II, Volume 153, Number 10

http://gazette.gc.ca/rp-pr/p2/2019/2019-05-15/html/sor-dors120-eng.html
Weaponizing Fentanyl
With such an extremely high potency, compounds like ohmefentanyl are simply not practical, or safe, for use as an analgesic in human beings. The only logical reason for synthesizing ohmefentanyl would be to use it as a weapon of mass destruction. Granted it would take a huge effort to weaponize it and come up with an effective delivery system, but it is still a distinct possibility.
In May of 2018, the US Environmental Protection Agency (EPA) issued a fact sheet for Federal EPA On Scene Coordinators who respond to any incidents of environmental contamination by fentanyl or its analogs. It is a comprehensive 11 page document, and some of the information contained in it caught my attention. It includes a list of the possible exposure pathways, in other words, the ways that fentanyl could be spread to a population. These include open areas, water/water systems, indoor facilities, and food.
Fact Sheet for OSCs: Version 1.0 05/22/2018 Fentanyl and Fentanyl Analogs
Open Areas: While fentanyl is a solid powder at room temperature, it poses an inhalation or incidental ingestion exposure threat if sufficient powder becomes airborne. Fentanyl can also be dissolved in solvents and fentanyl citrate is soluble in water, which allows exposure in aerosol form. The literature indicates that police officers showed symptoms of opiate exposure after police activities created fentanyl dust/aerosol or when they worked in dusty areas.
Water/Water Systems: Fentanyl in liquid solution creates a possible dermal exposure pathway and is commonly used in many medicinal forms of fentanyl. Literature reviews indicate that aqueous fentanyl may be found as an illicit drug in intravenous form, nasal sprays, eye drops, and vape pen liquids. While fentanyl could enter natural waters or a water system, neither is a likely exposure pathway.
Indoor Facility: Fentanyl could potentially be dispersed as solid particulates or liquid spray (aerosol) inside a building or facility; HVAC systems may be affected. Fentanyl particulates are heavier (less buoyant) than air and will accumulate on lower levels and in utility corridors and/or deposit on surfaces inside a building.
Food: While food is an unlikely exposure pathway, fentanyl can be released as a fine dust or aerosol that may contaminate food.
https://www.epa.gov/sites/production/files/2018-07/documents/fentanyl_fact_sheet_ver_7-26-18.pdf
Before anyone accuses me of giving terrorists and lunatics a great new idea, it is more than likely that someone has already come up with the idea and so have the security agencies that protect us. At least they should have anyway.
It now clearer than ever to me that the only way to eliminate the threat posed by fentanyl and its analogs, aside from banning its production, would be to have it classified as a chemical weapon, and heavily restrict its production and distribution as well as the production and distribution of its precursor chemicals.
The Startling Numbers
This will never happen, it simply isn't a realistic expectation for a number of reasons. In the meantime, until someone can come up with a workable solution to counter this plague, the number of people killed by fentanyl will continue to rise.
Deaths
Here in Alberta the statistics are alarming to say the least. In 2016 out of 803 drug and alcohol poisoning deaths 43% (347) were attributed to fentanyl or its analogs. In 2017 it had increased to 59% (565/951) and in 2018 fentanyl constituted 63% of overdose deaths (622/985).
Of these overdoses 80% involved fentanyl mixed other drugs. 50% involved methamphetamine, 25% cocaine, and 5% heroin. Drug dealers will add fentanyl to other drugs in order to increase their profitability, and as a means of attracting and retaining customers. What usually results however is that their customers wind up dead.
Click to access health-alberta-opioid-response-surveillance-report-2019-q2.pdf
Nationally the number is even higher. In 2016 total number of overdose deaths in Canada was 3023, of which 50% were from fentanyl or its analogs. In 2017 it rose to 67% (4120) and was 73% in 2018 (4588). In the first three months of 2019 it was 79%.
The number of overdose deaths increased sharply as well, up 36% from 2016 to 2017 and up 11% from 2017 to 2018.
https://health-infobase.canada.ca/datalab/national-surveillance-opioid-mortality.html#fentanyl
Dollars
Trafficking in fentanyl is a very lucrative business. In fact, it is the most lucrative illicit narcotic currently sold. In 2017, 1 KG of pure fentanyl could be purchased for $4,150. That 1 KG could potentially generate $1,600,000 in revenue for the trafficker, a profit of over 38,000%
By comparison, traffickers will only realize a 1,300% profit off of heroin, or $80,000 in revenue from 1KG of heroin purchased for $6,000.
Fentanyl profitability in the US compared to heroin.
https://www.statista.com/statistics/777882/fentanyl-profitability-in-us-compared-to-heroin/
No Easy Fix
It has been more than a decade since media articles began reporting on what was then called an opioid epidemic, and is now referred to as the "opioid crisis". In North America, fentanyl has become a threat to public safety unlike any illicit drug before, more than heroin, cocaine, or methamphetamine. It is the most potent and most addictive narcotic there is which also makes it the most dangerous.
Putting an end to this crisis will require action on the part of several governments. There is an ever growing population of opioid addicts who require immediate intervention, but there is currently a critical shortage of treatment facilities. Adding the extra capacity would require taxpayer funding, which would then make it a political issue, and politicians are loathe to spend money on projects from which they will recieve no benefit.
There also needs to be the political will to implement a different strategy to combat the problem. At the moment, efforts are geared more towards harm reduction for addicts. Some jurisdictions have opened safe injection sites, where addicts can do their drugs in a sterile environment and with medical intervention available in the event of an overdose.
There is also a segment of the population who believes that the legalization and regulation of all illicit narcotics is the solution. Many will cite Portugal as an example of success.
Portugal
Daphne Bramham: Decriminalization is no silver bullet, says Portugal's drug czar
Portugal in the late 1990's was dealing with a drug crisis of its own. One percent of its population, 100,000 people, were heroin users and on average more than 350 people a year were dying from a drug overdose. In the early 2000's, Portugal overhauled its drug laws, decriminalizing small amounts of narcotics for personal use.
The number of overdose deaths has since plummeted, though this is not as a direct result of decriminalization. The Portuguese also recognized that it wasn't enough to simply decriminalize illicit drugs, they also provided the means for addicts to access treatment, and assisted them as they reintegrated back into society.
If police find you with illicit drugs, you'll be arrested and taken to a police station where the drugs will be weighed. If the amount is above the strictly enforced threshold limits — designed to be a 10-day supply for personal use, or 25 grams of cannabis, five grams of cannabis resin, two grams of cocaine, or one gram each of ecstasy or heroin — you can be charged as a trafficker. If convicted, jail terms range from one year to 14 years.

If the amount is below the limit, you'll be sent the following day to the Commission for the Dissuasion of Drug Addiction — even if you're a tourist. There, you will be interviewed by a psychologist or social worker before appearing before a three-person panel that will offer suggestions aimed at stopping your drug use.

From there, you're fast-tracked to whatever services you're willing to accept. If you refuse help, you can be asked to do community service or even, eventually, facing a fine, perhaps even having possessions confiscated and sold to pay the fine.

It's why Goulão is so quick to point out that Portugal's success isn't because of decriminalization. It's because, in 2001, his country made a commitment to providing whatever its citizens need to be as healthy and as fully engaged in society as possible.

"Decriminalization is not a silver bullet," he said. "If you decriminalize and do nothing else, things will get worse.

"The most important part was making treatment available to everybody who needed it for free. This was our first goal."

DAPHNE BRAMHAM
Daphne Bramham: Decriminalization is no silver bullet, says Portugal's drug czar
https://vancouversun.com/opinion/columnists/daphne-bramham-decriminalization-is-no-silver-bullet-says-portugals-drug-czar
China: Point of Origin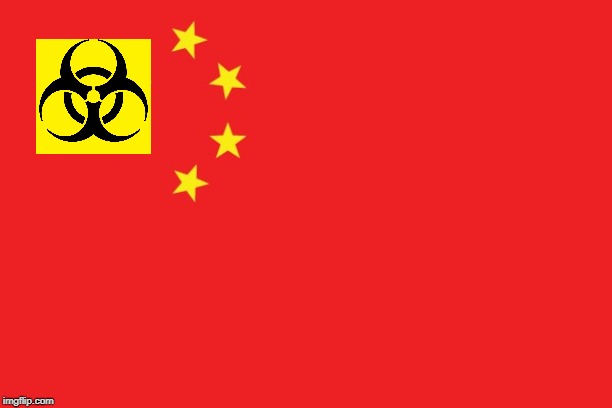 The precursor chemicals used to synthesize fentanyl and its analogs are manufactured in The People's Republic of China, and the government places no restrictions on their production or shipping. For the manufacturers the only concern is that they sell their product and make a profit on it, without regard for its end use or the ensuing consequences it may bring. There is also very little likelihood that the Chinese will place any restrictions on the manufacture and distribution of these chemicals, and very little that anyone can do about it. In and of themselves they are not dangerous and do not pose a threat
When I analyze this through the lens of International Relations, I come to some conclusions that many will no doubt disagree with. I may even be labeled as paranoid or a conspiracy theorist, but I will leave it to you to draw your own conclusions.
Strategically speaking it is to China's benefit that these chemicals be used to synthesize fentanyl. The economic benefit to China is relatively small compared to the strategic benefit. A rapid and dramatic increase in the number of drug addicts within a society will act as a destabilizing force within it, draining resources that could be better used elsewhere.
The Chinese have also lead the way in the synthesis of the most potent and deadly fentanyl analogs, with the potential ability to kill tens of millions of people. There are no conventions banning the research and development of synthetic opioid drugs like there are for chemical weapons or other WMD. Yes, I know that it would be very difficult, and that it would need the proper vehicle for delivery in order to be effective. How are we to know that one hasn't already been developed, or is being worked on now? Theoretically, they could have already produced enough ohmefentanyl to wipe out half the population of the continental United States. This has the potential to weigh heavily on the global balance of power.
Share This Information
There are no quick and easy fixes to be found here, and people are going to continue dying in ever growing numbers. Individually there isn't much that any of us can do either, it is something that must be dealt with on a governmental level and frankly, this gives me little hope that a solution will be found any time soon.
A lot of people will die that didn't have to, people like my brother, and my heart breaks for the families and loved ones that will be left behind. Share this information with the people you know so that as many people as possible are aware of just how very bad the situation is. It is possible that it might one day save a life, perhaps the life of some one you know and love.